Chiropractor Jeffry Yoder D.C.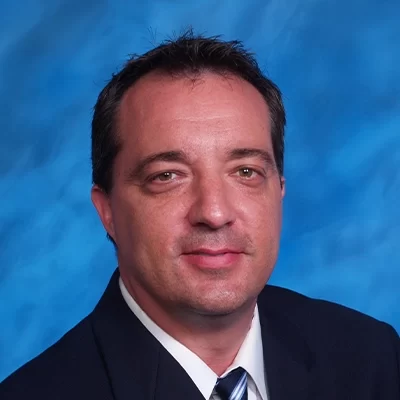 Dr. Jeffry Yoder has been practicing Chiropractic Medicine in Indianapolis since 1997. He attended Purdue University on his way to a degree in Biology and a minor in Psychology. From the Life College of Chiropractic, Atlanta, GA, Dr. Yoder earned a Doctorate Degree in Chiropractic by taking 4485 hours in neurology, biomechanics, anatomy, physiology, biochemistry, diagnosis and radiology among other classes.
Dr. Yoder has advanced training in the diagnosis and treatment of whiplash and industrial type of injuries. He utilizes a multi-disciplinary approach. This approach includes working with doctors specializing in multiple areas, so that all patients receive the best possible care.
Dr. Yoder also utilizes the ProAdjuster. The ProAdjuster is a computerized, comfortable, consistant chiropractic technique that analyzes and delivers healing chiropractic with the precision of a computer.
---
Our Staff
Kathi has been with Meridian Chiropractic since August of 2004. She is the voice on the phone, the first person you see as you walk in the door, and the last person you see as you leave. She is happy to answer any questions you have about chiropractic, insurance, scheduling, or just talk about what's going on in your life. She loves to talk about her 3 daughters, 2 son-in-laws, and 5 grandchildren. Ask to see her pictures!
Susan Moody, C.M.T., N.C.T.M.B. is a Certified Massage Therapist in Indiana and Nationally Certified in Therapeutic Massage and Bodywork. She graduated Suma Cum Laude May 2010 from the Therapeutic Camp Bluebird for cancer survivors, community health fairs, and fundraisers for child welfare and animal welfare. Massage program in Medical Assisting at Ivy Tech Community College and has worked in chiropractic clinics since graduation.
OFFICE HOURS
---
Monday
9:00am - 6:00pm
---
Tuesday
9:00am - 12:00pm
2:00pm - 6:00pm
---
Wednesday
9:00am - 6:00pm
---
Thursday
7:30am - 12:30pm
---
Friday
9:00am - 6:00pm
---
Saturday & Sunday
Closed